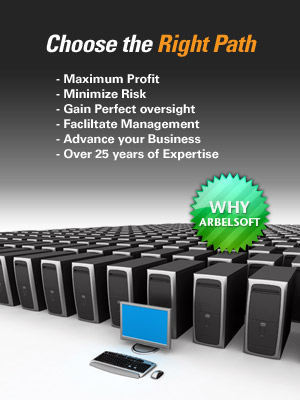 Our Firm
Arbelsoft is a leading software firm specializing in the creation, distribution, and installation of POS Computer System packages and software that have been exclusively created for facilitating the operational management of drycleaning businesses, laundromats, shoe repair services, and tailoring services.

We deliver powerful solutions that create lasting impacts on the businesses we serve because we provide our clients with the valuable tools they need in order to render highly efficient operations, a facilitated management process, minimized risk, increased oversight, and maximized profits.

We have enhanced over 2600 businesses internationally and we hope to continue to serve clients globally through constant innovation, a firm commitment to our clients, and a dedication to perfection.

Why Should User Choose ArbelSoft? Click on the image to learn more.